End Poverty's exposure visit to PUSA Krishi Vigyan Mela
End Poverty facilitated an exposure visit for its beneficiaries from Bulandshahr and Tijara (Alwar) to the PUSA Krishi Vigyan Mela organized from 9th to 11th of March, 2022 in Delhi.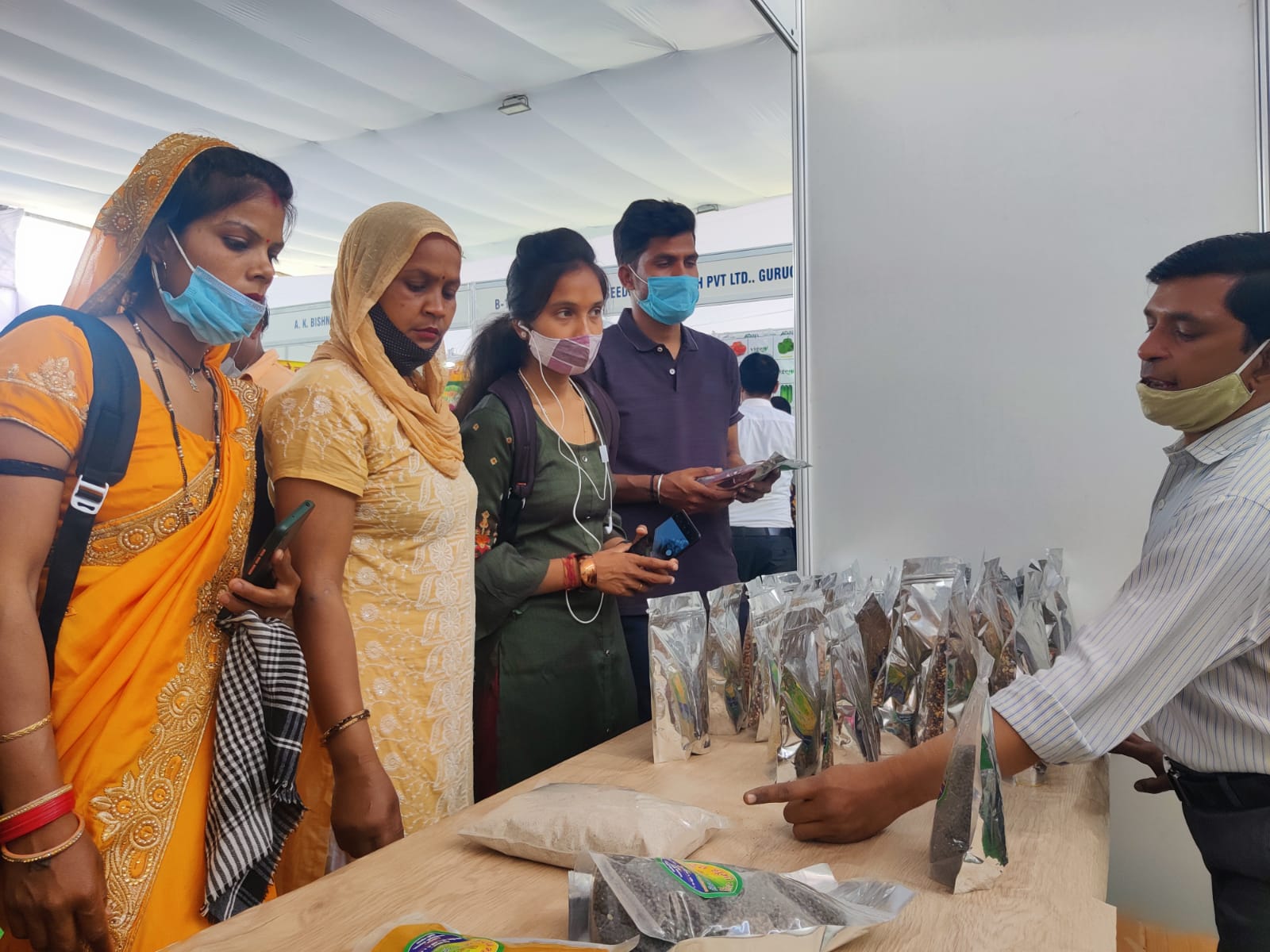 In today's day and age of largescale impact of climate change and the associated loss in production, it is important to keep abreast of the latest trends, tools and techniques, if one is to grow his/her agricultural fortunes.
Keeping this in mind, End Poverty organized an exposure visit for its farmer beneficiaries along with support staff from HRDP (supported by the HDFC Bank) – Bulandshahr and the EP supported Dinker Agriculture Producer Company (Alwar) to the Pusa Krishi Vigyan Mela in Delhi. The idea was for these farmers to understand and put to use the modern farming tools, trends, techniques, and implements in their farms, which will in turn translate into higher yields and increased income generation.
Dinker Agriculture Producer Company Limited is supported by the Ministry of MSME under the SFURTI Scheme as part of the "Tijara Fruits and Vegetable Cluster"