Inauguration of farmers' retail shop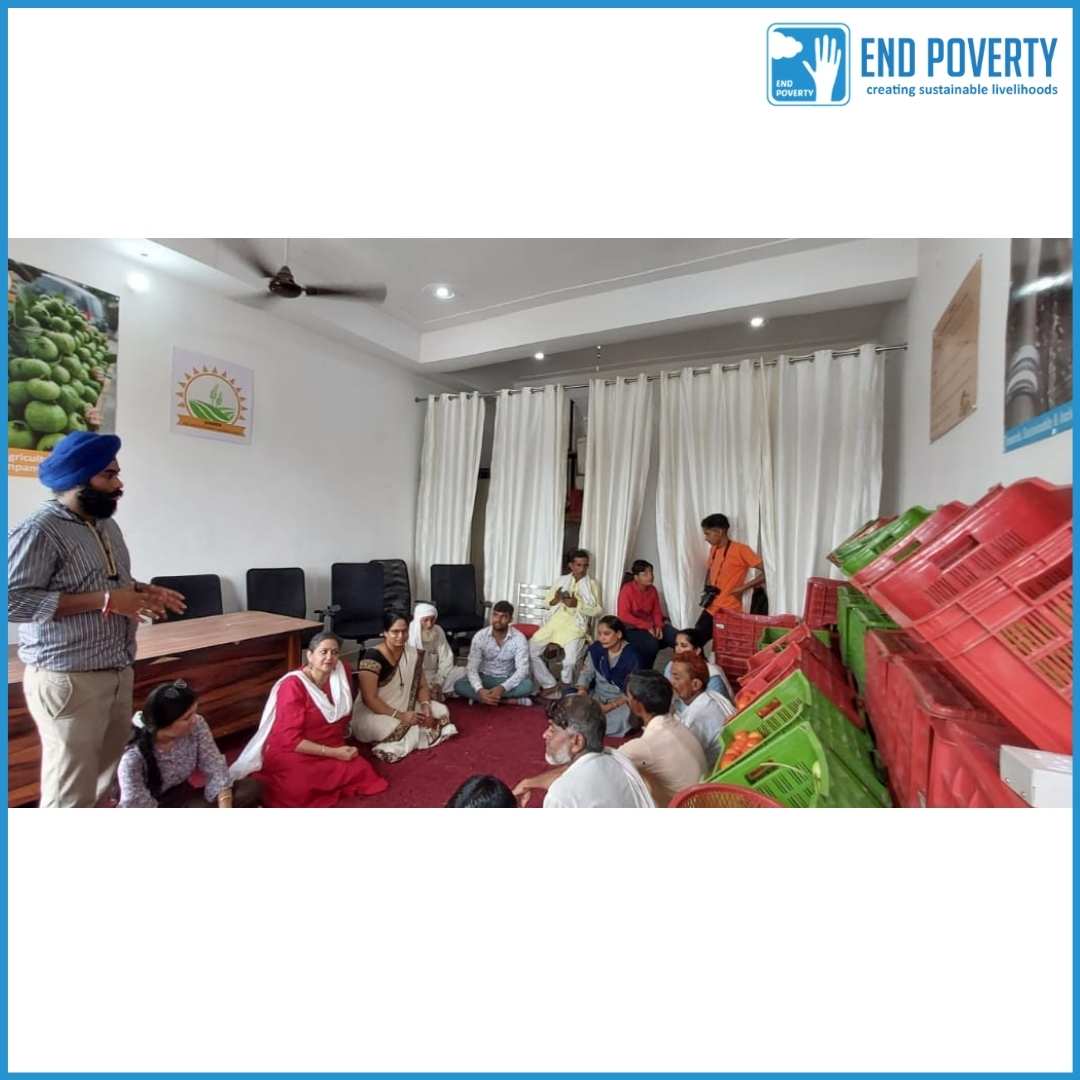 End Poverty provided support in facilitating the inauguration of farmers' retail shop on 1st September 2022, under the aegis of Dinker Agriculture Producer Company Ltd. (DAPCL), the special purpose vehicle for the Tijara Fruits and Vegetable Cluster Development Project in Alwar, Rajasthan.
The initiative in undertaken to help the farmers in the region to have better accessibility to the market and to connect with bulk buyers in the nearby territories. It will not only provide market access for the farm produce but will also eliminate the monopoly of the middlemen and excessive cost of transportation which the farmers had to bear.
End Poverty looks forward to provide support to DAPCL for its future prospects towards betterment of small and marginal farmers.