Inauguration Of The First Milk ATM At Guna Madhya Pradesh
Inauguration of the first Milk ATM at Guna, a significant addition to the efforts of the Guna Vikas Mahila FPC.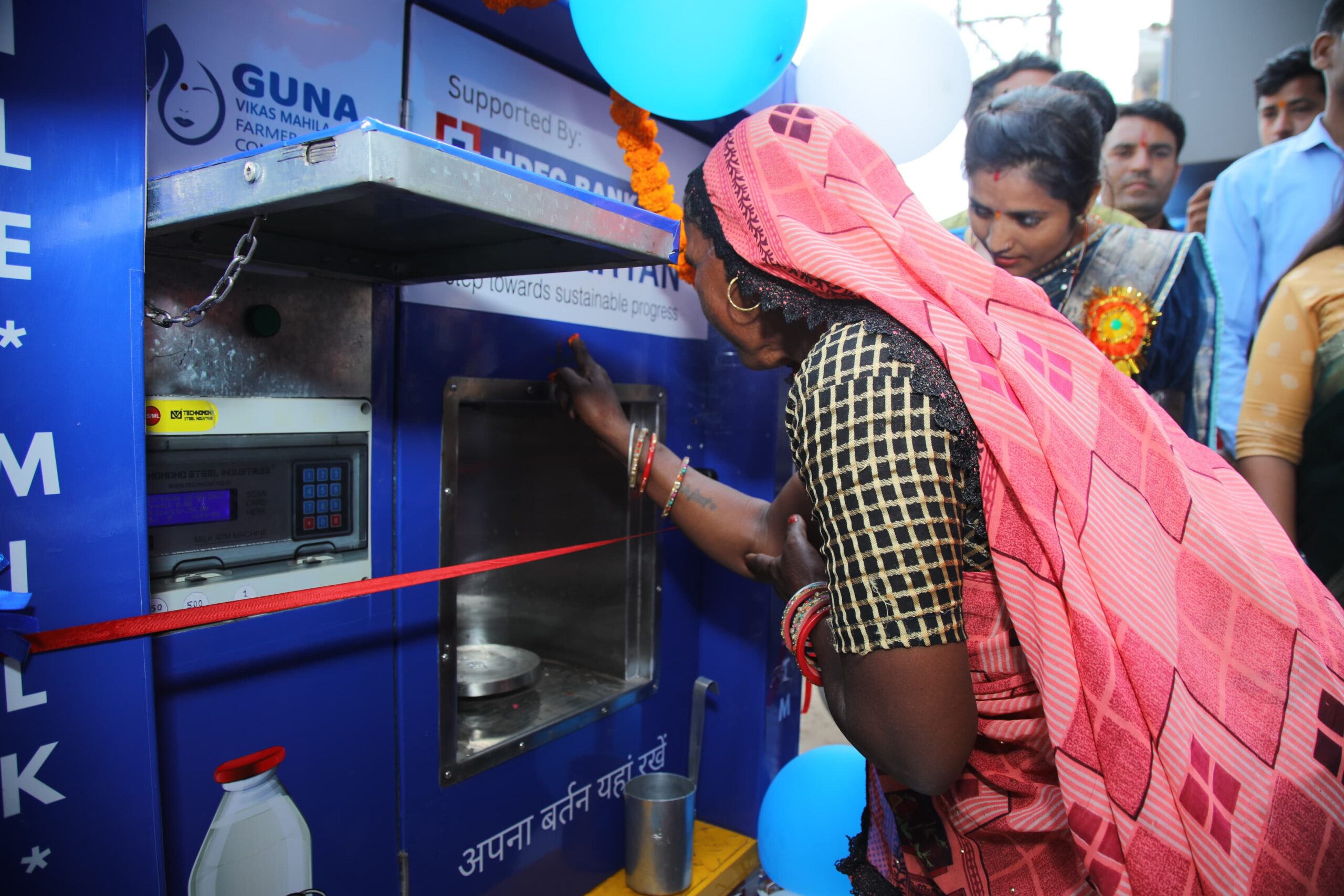 With a sight to transform the dairy infrastructure in Guna, Madhya Pradesh, we embarked on an ambitious journey with the support of HDFC Bank, Parivartan Program. The goal stood to enhance the dairy infrastructure and aggregate and provide a platform for local women dairy farmers to help them increase their income. Pursuing this mission, we brought the Guna Vikas Mahila Farmer Producer Company (FPC) into existence, a crucial element in enhancing the dairy value chain. The FPC is dedicated to providing services to farmers, including milk aggregation, quality inputs, and innovative AI services. Operating in 15 project villages within the Guna district, the FPC has made remarkable progress, with 700 members enlisted since its registration in December 2021.
And now, as a testament to the continuous evolution of this transformative journey, the latest milestone has been achieved. Here are glimpses of the recent inauguration of the first Milk ATM at Guna, a significant addition to the efforts of the Guna Vikas Mahila FPC. The primary objective of this innovative venture is to provide access to unadulterated, cost-effective milk sourced directly from local dairy farmers. In addition to the Milk ATM, we've also established 11 milk polling booths and 2 bulk milk coolers (BMCs), along with quality testing equipment, as a testament to our dedication to ensuring transparency and fair pricing in support of our mission