Refresher Trainings for Dairy Farmers in Behandar (Hardoi)
End Poverty conducted refresher trainings for Dairy Farmers along with Village Volunteers on modern dairy practices recently.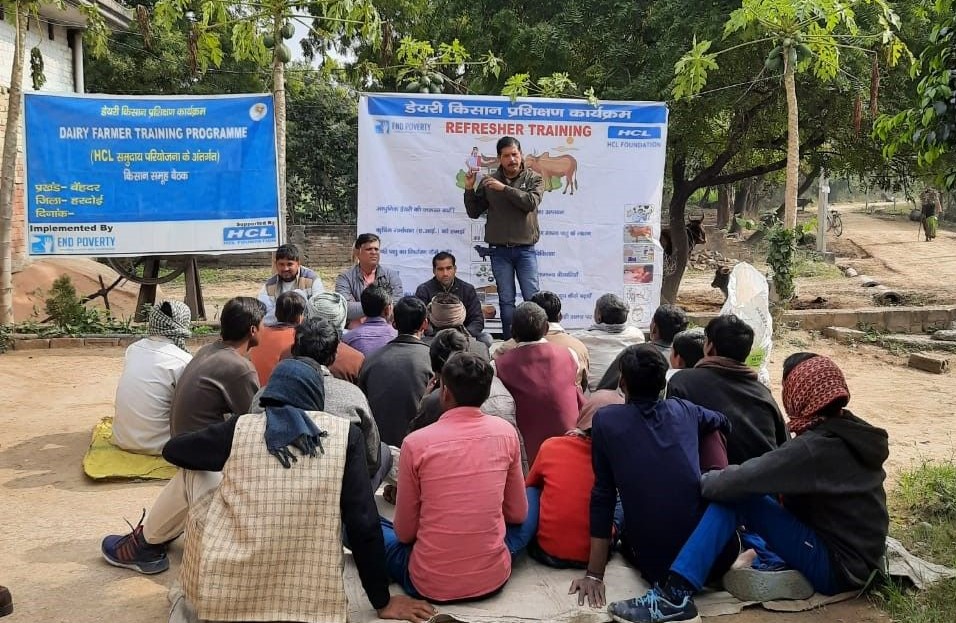 End Poverty recently conducted a Refresher Training for the farmers enrolled in the "Dairy Farmers' Training Programme" in Hardoi, Uttar Pradesh.
The trainings covered a wide range of topics such as best breeding, feeding and nutrition management, along with Clean Milk Management. Apart from these topics, any other queries of the farmers were resolved by the expert trainer on site.
Dairy Farmers' Training Programme is being implemented in partnership with the HCL Foundation in Bahender Block, Hardoi, to build capacities and generate awareness amongst dairy farmers in the region.