Vermicompost for sustainable farming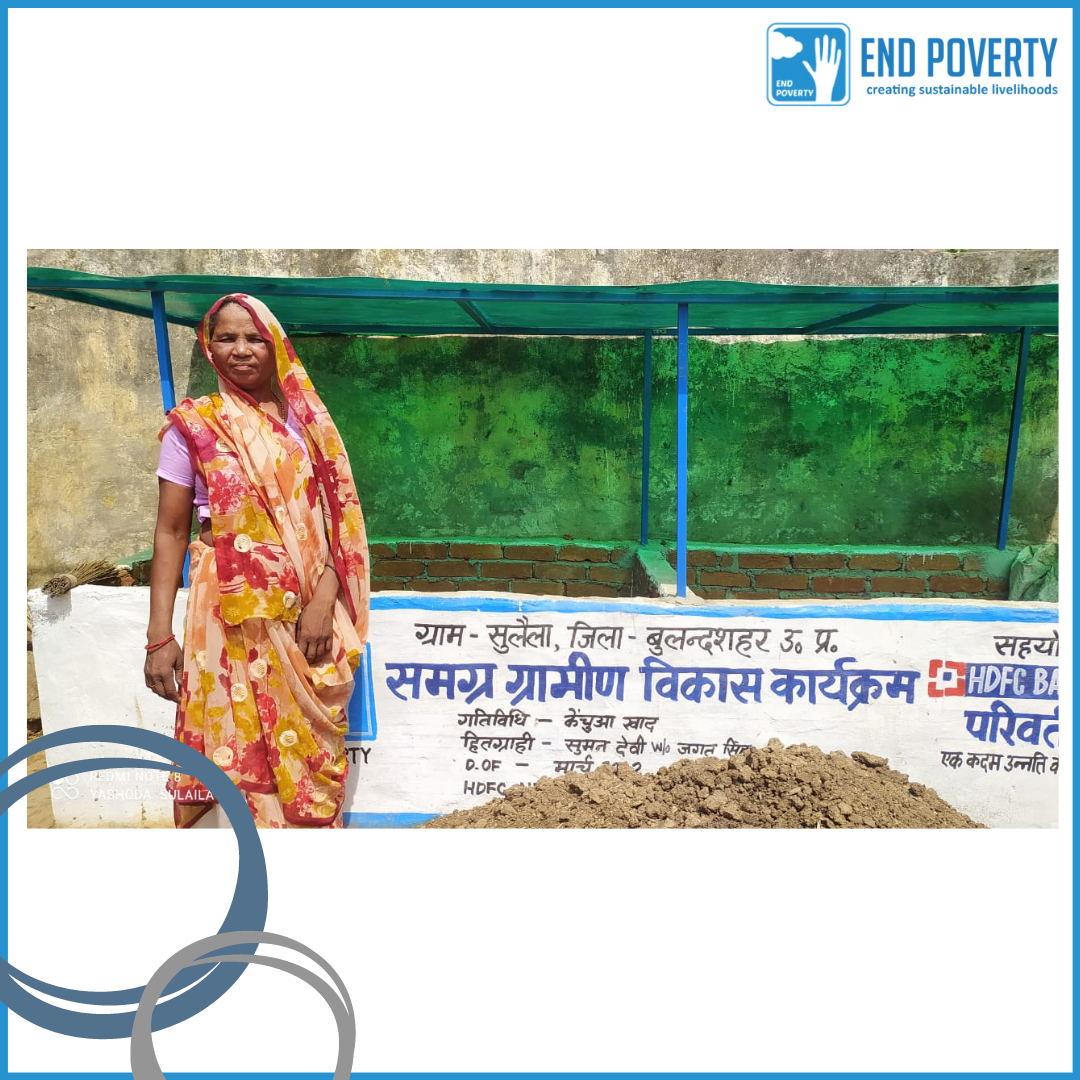 Vermicomposting is treated as a clean, sustainable, and zero-waste approach to manage
organic
wastes.
Vermicomposting have direct environmental and economic advantages as it contributes to the sustainable agriculture promotion and income of farmers significantly.
End Poverty
in collaboration with
HDFC Bank
's HRDP project is making concerted efforts to promote vermicomposting by providing trainings and infrastructural support to the farmers due to established environmental and economic advantages. Vermicomposting is gaining popularity in Bulandshahr district of Uttar Pradesh and is being adopted by more than 150 farmers to fulfil their requirement. Apart from individual consumptions farmers are also marketing vermicompost to have additional source of income.